This year I wanted to try something new with fitness, so I signed up for a reformer class. I have taken two sessions and already LOVE IT! Lets get real though, I used to teach Pilates, PiYo and yoga so I am a little biased towards these types of exercises. Nonetheless, I think the class is something a lot of people can enjoy.
Here are the basics; Pilates reformer focuses on strength flexibility by using a reformer machine. Please note the machine below: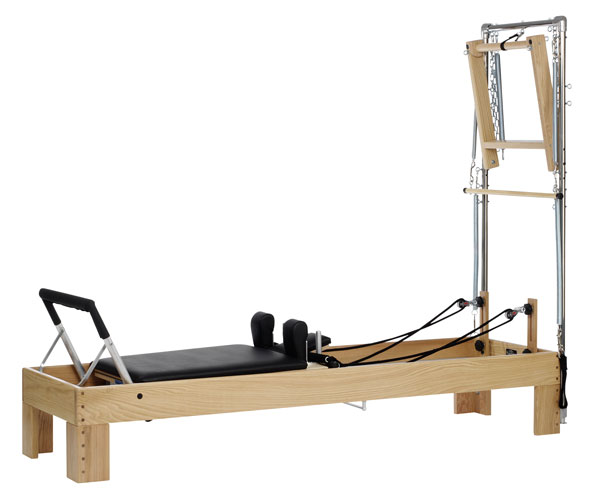 (source)
Its really hard to explain how the machine works. Here is a video that shows how the machine works:
At first it seems a little disorienting, but I really grew to love it! I like this class because it combines moves I already love from mat Pilates, but adds a little more resistance. The machine provides more challenge for strength moves and allows the exercisers to get further in to stretches as well.
The biggest problem about these classes are they are EXPENSIVE. For me to take 6 classes at Urban Active it was around 120 dollars, I can't remember the exact amount. At Pilates studios it can be even more.
Is the money worth it? I guess it depends on how much you like the class. For me, it is a nice change from mat Pilates, but I also think you can get use good of a work out in a mat class (maybe even harder) as well.
On a random note, I am really proud of the dinner me and Kevin made last night.
We boiled some broccoli and then shocked it in cold water. This is the first time I have EVER boiled broccoli. I know, I am a little behind on my cooking skills!
While the broc was cooking I also boiled sweet potatoes. After a few minutes I took them out and fried them in olive oil, garlic salt and black pepper.
To top it off we marinated some tofu in BBQ sauce and teriyaki sauce and threw it on the grill. It was SUPER filling and really good!
I am off to Toledo now, talk later!